mite loves to track your time wherever you are: in your browser as well as on your iPhone or Mac. Plus, it's a team player: check out third-party apps that connect mite with invoicing, accounting, or project management.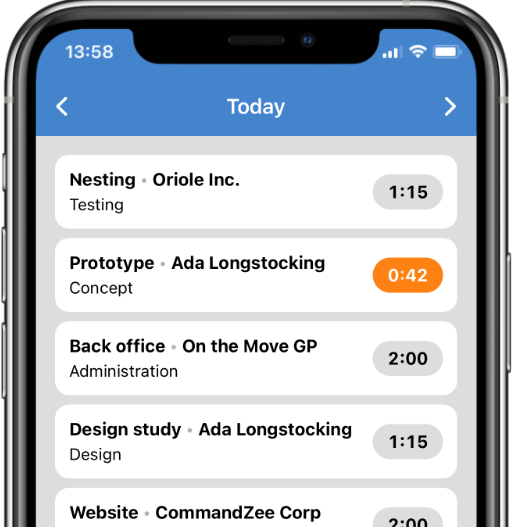 mite for iPhone
Tip tap done. This official app brings time tracking with mite to your iPhone. Add, stop, edit, or delete your hours on the go, fast. The app is included in the regular user fees for mite. More info & download on the App Store.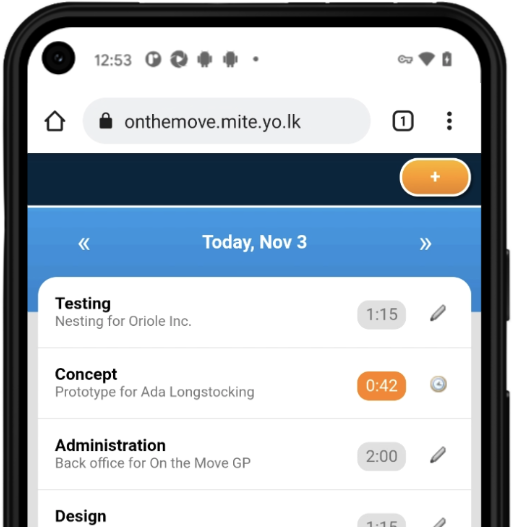 mite for (all) smartphones
Android user, or simply tired of yet another app? Track your hours with the mobile version of mite, optimized for small displays. Simply point the browser of your smartphone to the login address of your account. You won't have to download anything.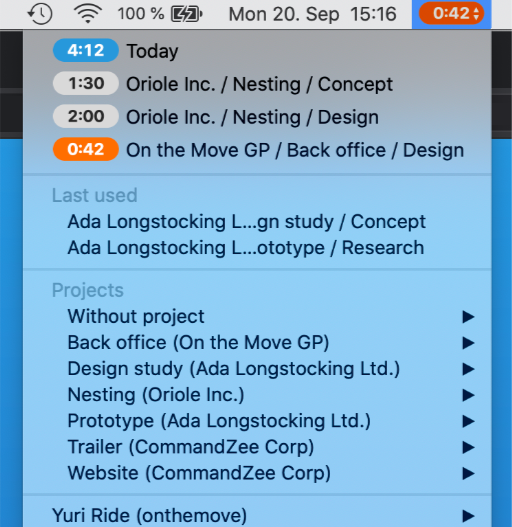 mite for Mac
mite.nano is the official app for mite on macOS. It sits right in the menu bar, so you can always keep an eye on the timer. Click it to add new time entries or switch the timer. The app is included in the user fees for mite. More info & download.
Third-party apps
Connected invoicing apps
Connected time trackers
Connected bug trackers & ticketing tools
Developers welcome!
Want to hook up another tool? Our open data interface, the mite.api, is looking forward to your ideas.