Time tracking is vital for invoicing, accounting, and scheduling. Yes, it's been an annoying necessity for all too long. Let's strike back. With an advanced, yet simple tool to help you get things done: mite.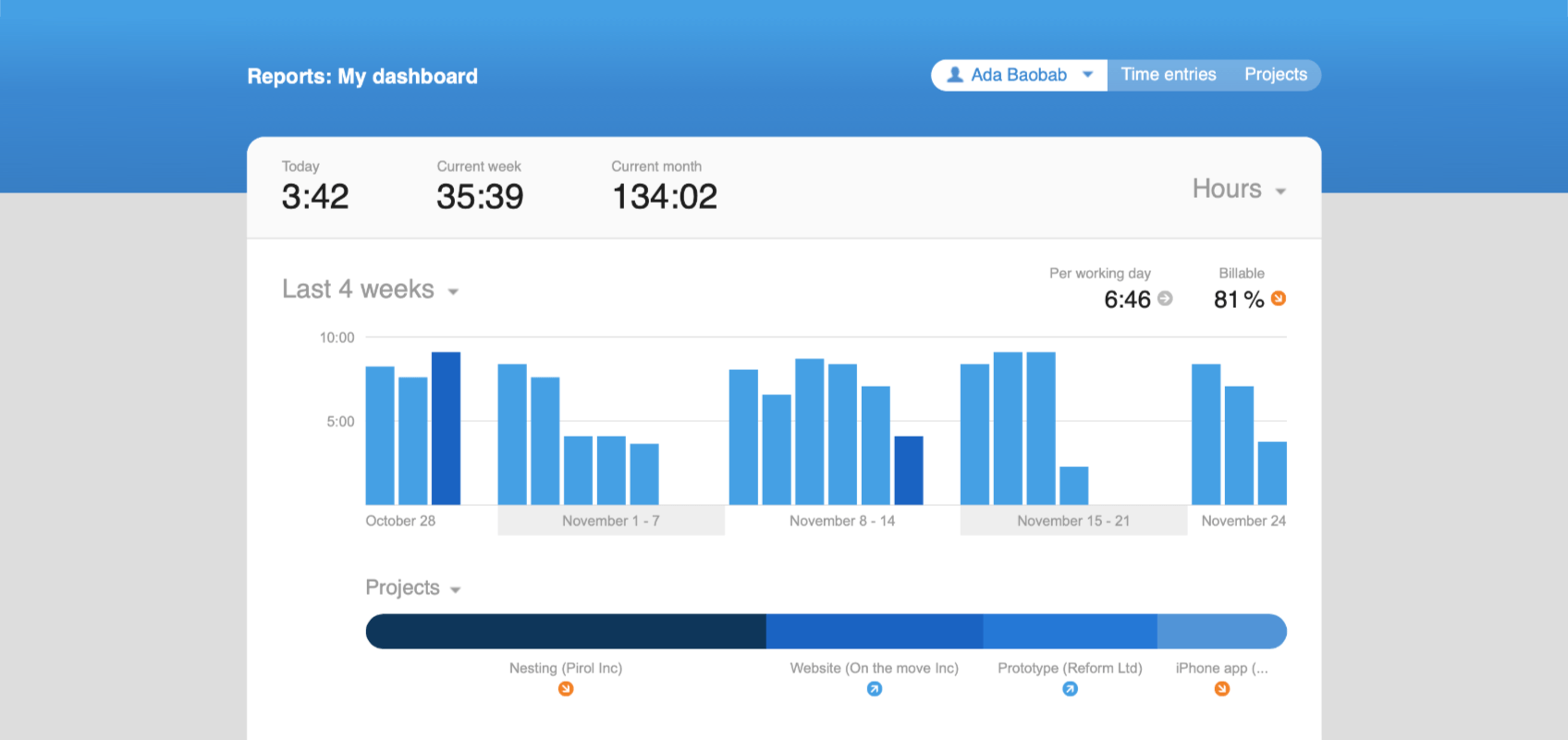 What's mite?
mite is a sleek online time tracking tool. Built in collaboration with the people who rely on it now: designers, developers, architects, and attorneys. Freelancers as well as small teams.
Fast input, powerful output.
mite is the simplest and prettiest way to track your time. Enter your hours manually or use our timer. Analyze the clear reports within mite or export them to third party programs.
Plug and play.
mite is web-based. All you need is internet access, a modern browser or a smartphone. That's it. Focus on your work, not on IT stuff or Where's-that-spreadsheet-again.
Shareable. Accessible. Secure.
Collaborate with your team and share reports with your customers. Wherever you work: mite guards your data. Safe from disastrous disk failures and secure from prying eyes.
How much is mite?
mite is €5 per user per month, including VAT if required. Two users are €10, three are €15, etc.. As simple as that. No hidden fees for set-up or cancellation. We promise.