November 17, 2021
iPhone users, prick your ears! We have a new little something to help you getting things done: mite for iPhone.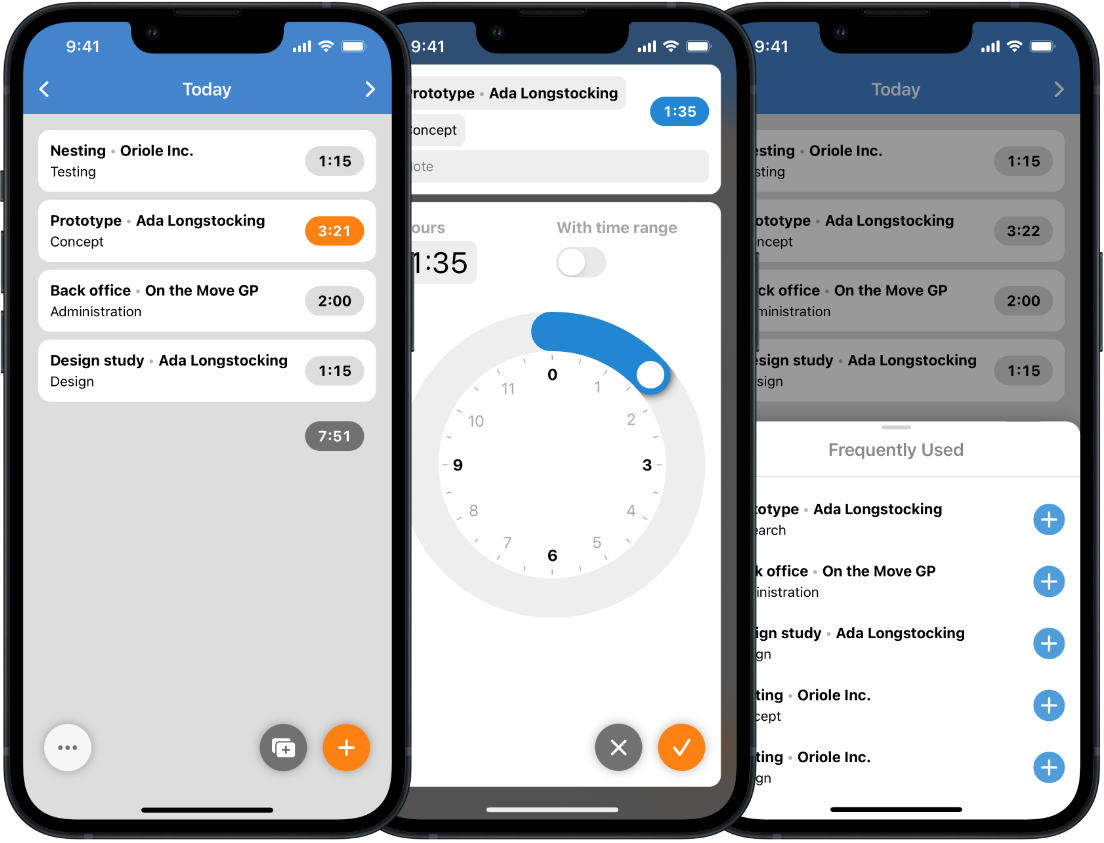 Features
mite for iPhone wishes to enable you to track your hours on the go – in a simple, fast, and convenient way.
When starting the app, you'll see today's hours at a glance. From this daily view, you can add new time entries, and edit or delete existing ones.
Let the timer do the tracking or add time entries manually. You can choose whether to track the mere hours or if you'd like to track starting- and ending times too.
Furthermore, we built-in a »Frequently used« section. Pick from your recent project/service combos to create a new time entry, fast.
mite for iPhone will cooperate smoothly with mite in your browser or on your Mac. All data are stored centrally on our servers, so mite.wherever is always up-to-date.
Download
mite for iPhone is provided by us, and thus included in the regular user fees. The app is available in English and German language. It requires iOS 14.0 or higher.
Head over to the App Store to download the app for free.
Merci
To create this app, we were happy to rely on well-tried jokers: Daniel Rinser and Victor Saar, the developers of the (now retired) iPhone app mite.go. These two coded mite for iPhone, its concept is teamwork. Thanks so much for your solid, patient work!
Feedback?
mite for iPhone has been our Friday's project for quite some months now. Despite being thoroughly tested, bugs might still creep up on uncommon setups.
In case you stumble upon a problem, please help us to fix it right away and get in touch with a detailed description. You can also send feedback from within the app. Your technical info will be included automatically then.
It would be wonderful to also hear from you what you appreciate about the app, what's unclear to you, or what's urgently missing.
mite for iPhone, go!
Julia in New features, Add ons