June 18, 2011
Four months ago, a third-party developer got in touch by e-mail. He asked us to check out the private beta of his iPhone app with full mite.support, Anytime. We did. We gazed. We were amazed. This guy did nothing less than a fully-featured mite for iPhone, out of the blue!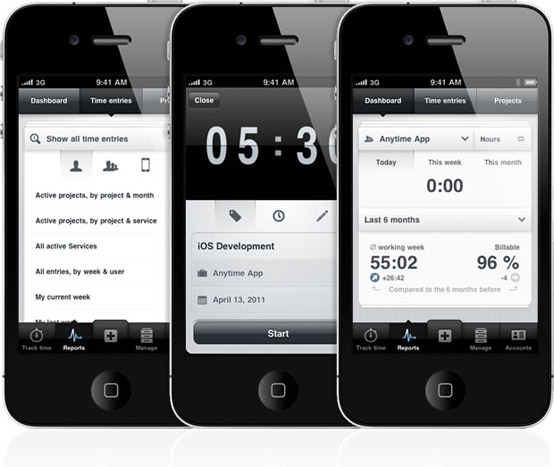 Time tracking, management of customers, projects, and services, as well as detailed reporting, and export features to Dropbox on top. Anytime was a real deal, and got even better during the following months when we were invited to witness the ongoing improvements.
Today, Anytime is finally officially available on the App Store. It's $4.99. Congrats to the launch, Josef Materi, and thanks for your dedication!
Anytime joins a duo of iPhone add-ons for mite: one, our own version optimized for the mobile Safari browser, two, mite.go, the native app developed by Daniel Rinser and Victor Saar. Our mobile version focuses on time tracking only, mite.go enables you to track your times and to manage customers, clients, and services. Thus, we'd like to especially encourage you to check out Anytime if reporting on the go is important to you.
Please note: Anytime communicates with your mite.account through the mite.api, our open data interface. You'll have to allow API access for your account first, so the app will be able to work properly. Click on your user name in the upper right-hand corner of mite to allow API access.
If you give Anytime a try, please be so kind to take a minute to leave a review on the App Store, or a comment right here. You'll not only support Josef in improving his app, but you'll also help other users with your opinion. Thanks in advance for your feedback!
Julia in New features, Add ons