August 29, 2012
Got tired of scrolling through all too long lists of customers, projects, services, or users to find what you're looking for? Help is here: mite now features a smart search for each of those tabs.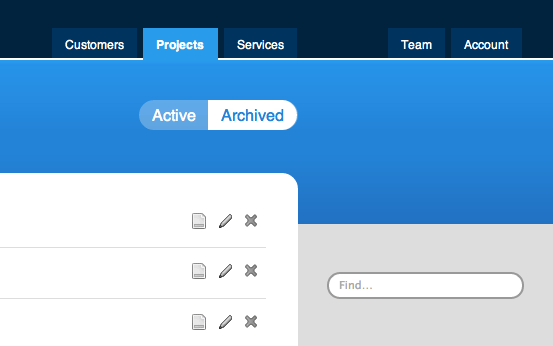 To find an object, click into the search field in the right sidebar or press f on your keyboard, and type the first characters of your search term. In modern browsers, results will show up and adapt as you type. In older browsers and Internet Explorers <10, press return or click on the magnifying glass icon to start your search.
Generally, mite finds all objects whose names include your search term. Furthermore, you can search for customer names under the tab »Projects« as well as for e-mail addresses under »Team« by simply using the same search box.
Cheers to a speedier mite! Hopefully, today's update will improve the handling especially for hard-working teams.
Julia in New features