April 6, 2009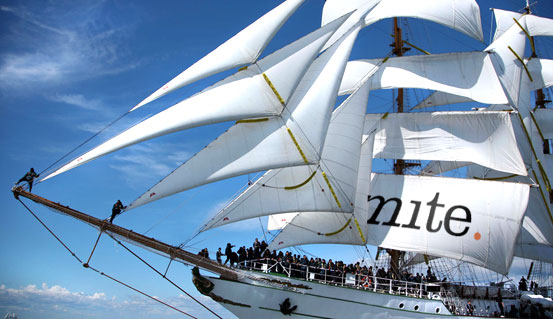 (Thanks to Bruno Girin for uploading the picture under a Creative Commons licence)
How might a product do in in the eyes of an international jury, that has been improved and rethought for two years now, based on the feedback of German-speaking users?
How will a one-year-old German startup do, suddenly facing competition from companies from all over the world?
How might an enthusiastic just-out-of-college founder duo do, running their tiny yet agile business, compared to middle-sized VC-backed teams, driven by experienced corporate guys?
We'll see for ourselves: Today, we launch the web-based time tracking tool mite in English language.

mite. Sleek time tracking for teams and freelancers. from mite on Vimeo.
Do you think we deserve a chance? Because we do care for an excellent product and enthusiastic customers, rather than for VC, a big hit on TechCrunch, or a short-dated attention peak?
Spread the word, then! Tell your overseas colleagues. Donate a tweet. Blog about the launch. And don't forget to drop us some helpful feedback, if you happen to stumble upon a bug.
Let's take the ride together. And get some questions answered.
Thank you so much.
Julia in New features